BUI Charge Attorney in Washington State
What You Need To Know About Washington State BUI Laws and Drinking On a Boat
Due to its adjacency to the Puget Sound, boating is a favorite past time for many Washington State residents.
It's an excellent hobby for spring, summer, and even autumn months since Washington State doesn't have a harsh climate, allowing boaters to enjoy their hobby almost year-round.
If you are a frequent boater in Washington State, it's important to understand the legalities that surround driving a boat.
Vessel operation laws are strictly enforced and even if you're unaware of them you may still find yourself over your head in legal matters due to infringing these laws.
To better understand Washington State's boating laws, let's discuss the most common boating offense, a BUI, and how that differs from a DUI. Both involve operating a vehicle while drunk or intoxicated but knowing the rules ahead of time will help prevent any penalties.
BUI VS. DUI: What's The Difference?
A BUI, which stands for boating under the influence, is quite different from a DUI (driving under the influence).
For one, BUIs are when a person is charged for operating a vessel on the water, while a DUI is when a driver is charged for operating a vehicle while under the influence of drugs or alcohol. While both relate to the intoxicated operation of a vehicle or vessel that could put others in the vicinity in danger, the consequences of each are different.
A common misconception among boaters in Washington State is that if they receive a BUI they may also face driver's license suspension. This is not the case, getting a BUI will not penalize your driving privileges on land but it may affect your legal rights of operating a vessel on the water in the future.
Our Office Location
Leyba Defense PLLC –
Seattle Criminal Defense Attorney
1700 7th Ave #2100, Seattle, WA 98101Office: 206.429.4968Cell: 206.953.2145Fax: 206.547.5997matthew@leyba-defense.com
Primary Areas of Service
Renton
Kirkland
Redmond
Sammamish
Bothell
Issaquah
North Bend
Seattle
Kent
What Is The Definition Of Boating Under The Influence In Washington State?
To help you understand what type of repercussions boaters in Washington State face, it's first necessary to understand what the definition of a BUI is.
1. Operation of a vessel while under the influence
The first and most obvious definition of boating under the influence is operating a vessel while intoxicated.
It is illegal in Washington State to operate a vessel while under the influence of any intoxicating liquid or substance. The legal way for determining whether or not a person is under the influence is if their BAC shows 0.08 percent or more.
2. Neglectful operation of a vessel
It is also unlawful to operate a vessel in a neglectful manner that disregards the safety of others on the water. Doing so will also subject boaters to legal consequences and/or fines.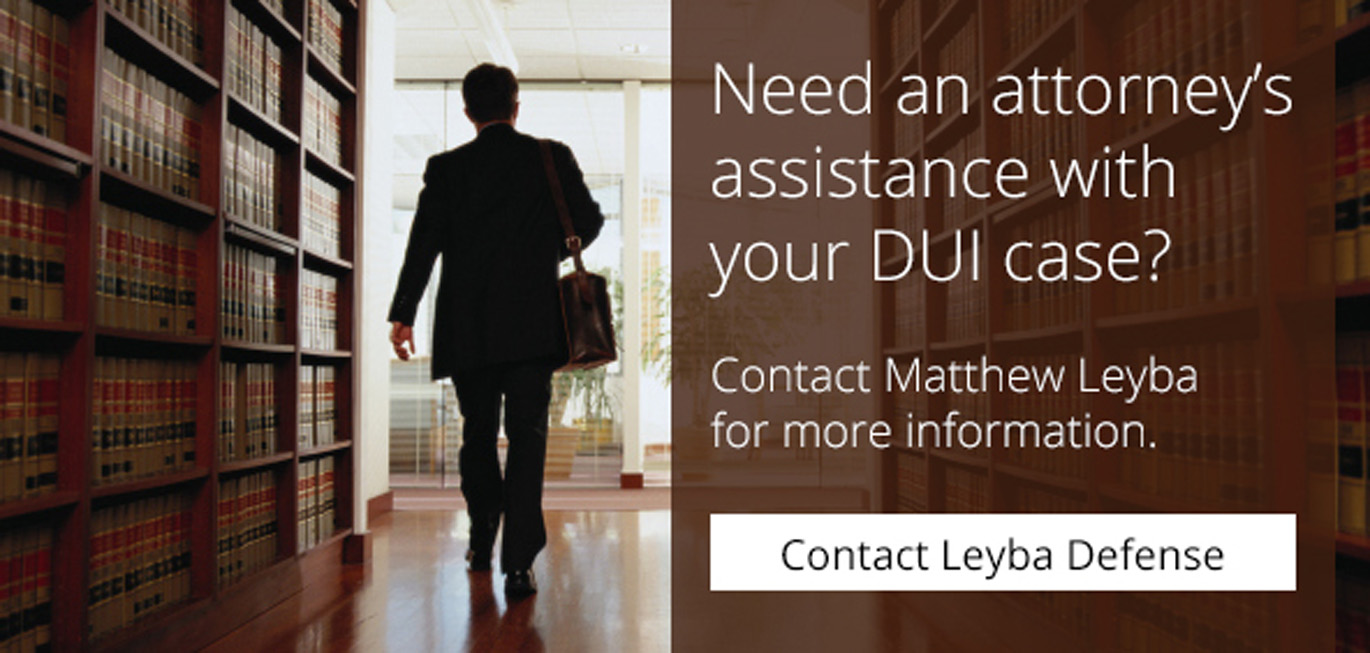 Frequently Asked Questions About Boat Laws In Washington
BUI charges are rarer than DUI ones. Because of this, there is some confusion when it comes to BUI laws in Washington State.
To help you better understand BUI laws, here are some frequently asked questions about boat laws in Washington.
Is it illegal to have alcohol onboard a boat in Washington State?
It is illegal for those operating the boat to consume alcohol while on the boat.
However, this law does not apply to passengers onboard. Passengers may consume alcohol while if they are over the age of 21 and do not operate the vessel.
Is the legal alcohol limit the same for a BUI as a DUI?
Yes, the legal BAC limit for boaters in Washington State is the same as for drivers. Boaters must have a BAC of less than 0.08% otherwise they face the possibility of BUI charges.
What are the consequences of a BUI?
The consequences of boating under the influence range from a simple suspension of your boating privileges to extensive fines.
It is considered a gross misdemeanor and can get you a $5,000 fine and up to 364 days in jail. With consequences like these at stake, it's important to treat BUI charges as the serious matter that they are.
What should I do if I am facing a BUI?
BUI charges are extremely serious. If you are facing BUI charges, you should seek out expert legal help immediately.
This will ensure that if you wish to contest your BUI you can do so, or if you would like to have certain sentences lifted you are more likely to succeed.
Do I need to take a breath test if asked to?
While in the past, people operating a boat in Washington State were not required to perform a breath test if asked, the law has since changed.
There is now implied consent language that has been added to vessel operating laws.
This means that Washington State residents who operate a vessel have, in doing so, consented to have their breath tested for the presence of alcohol or marijuana.
If you refuse to take a breath test, you may be issued a Class 1 Civil Infraction and/or have to pay a hefty fine.
Find A Reliable Seattle BUI Attorney
If you are facing a BUI charge in Washington State, it's important to protect yourself and your future.
If you would like to contest your BUI charges, it's essential to work with a BUI attorney. A BUI attorney will examine all of the details concerning your case and will help you better understand your legal situation.
BUI attorney and expert Matthew Leyba is ready to assist you with your BUI case.
Matthew Leyba, of Leyba Defense, is a Seattle based defense attorney whose empathy allows him to handle each case with professional tact and skill.
Contact Matthew Leyba today to get started on building your defense.
Reach Us Today
Matthew Leyba offers an initial consultation for all first-time clients.
This consultation is entirely confidential and is not limited to a brief 30-minute session. BUI attorney Matthew Leyba would be more than happy to spend an hour with you discussing the details of your BUI case and helping you understand the best legal options to take.