Wondering if you can do community service as repayment for your DUI? Hoping you can reduce a hefty fine or stay out of jail by doing community service? Keep reading and learn everything you need to know about getting community service for a DUI.
In this article, we will cover the following:
Can You Get Community Service as Your DUI Sentence?
When You Can't Get Community Service for a DUI
Community Service and Community Work Crews
Your Best Chance at Community Service After a DUI
We hope this article helps you get ready for your DUI case. If you're facing a DUI charge in greater Seattle, WA, and you need a DUI criminal defense attorney, contact us at Leyba Defense PLLC. We're here to help you form the best defense possible for your DUI criminal case.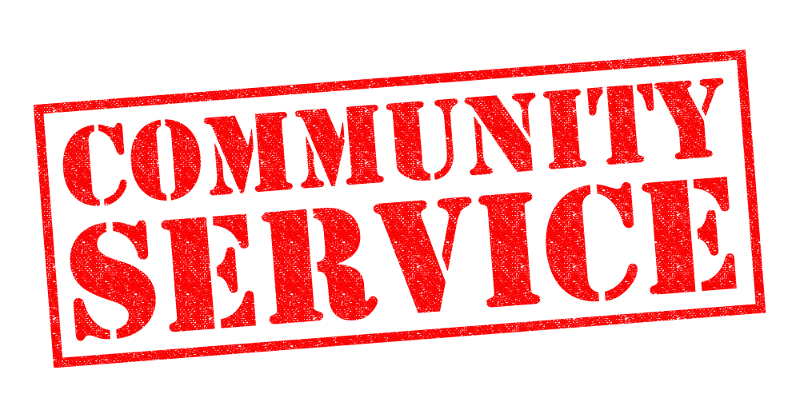 Can You Get Community Service as Your DUI Sentence?
Not long ago in King County, Washington, performing community service as a result of a DUI was somewhat common. If you could get your DUI reduced to a lesser charge, that sentence often included 30 – 50 hours of community service.
If you've been arrested for a DUI, and this is your first offense, you may be able to reduce your charges. If the judge and prosecutor agree to a reduced charge, community service may be an option for you.
To qualify for court-mandated community service work, the defendant must be able to complete the work and have opportunities for community service available in their community. Other requirements for community service include sobriety during community service work, meeting all community service dates, and complying with the standards (safety, dress code, etc.) set by the community service provider.
When You Can't Get Community Service for a DUI
In the past few years, less DUI defendants have been able to reduce their charges and receive community service as part of their sentence. While there could be a few reasons why, this is what we're seeing in the King's County courtroom:
Today's Courts Offer Community Work, not Community Service. These two things may sound the same, but they're drastically different. Community service involves volunteering for any non-profit that will have your help. Community Work Crews perform hard manual labor for the community – like picking up trash on the highway or removing graffiti. Community work also has more red-tape and requirements involved (see the next section for details). Due to the logistics and workload, today's courts are hesitant to assign defendants to Community Work Crews.
Only Community Work Crew Hours can be State Verified. For Community Work Crew hours to count toward a criminal sentence, a Washington state work monitor must be appointed to your case. It's their job to keep an eye on you and make sure you comply with your community work requirements. This costs the state more time and more money – and there are only so many monitors available. Sometimes it's more convenient for the state to charge you with a fine or jail sentence.
Community Service and Community Work Crews
You're unlikely to receive community service as part of your DUI sentence. Because these agencies aren't government run, there is no official structure or oversight in place. Completing community service is the sole responsibility of the defendant. It's too easy for a defendant to skip out on their community service. If they get caught, that means going through the sentencing process all over again.
Community Work Crews are run by the state and monitored by the Department of Corrections. The defendant attends an orientation date, selects their method of community service and is given a schedule. They must regularly check-in with their case monitor and meet all the requirements set forth by the state. Community Work Crews can be somewhat "looked down upon" because they essentially provide free hard labor.
In summary, if you're lucky enough to have your DUI charge reduced to a lesser sentence, your sentence is more likely to involve a Community Work Crew than it is community service.
Your Best Chance at Community Service After a DUI
If you've been arrested for a DUI, and you want to get your sentence reduced to community service, you need a good defense attorney that will fight for you.
At Leyba Defense, our track-record speaks for itself. We gather evidence, question witnesses and do everything in our power to give you the best defense possible. Our goal is to reduce your charges, get you a lesser sentence, or have your DUI arrest completely dismissed.
No DUI attorney can guarantee they'll get you community service – but, only a knowledgeable and dedicated lawyer can pursue that option effectively for you. At Leyba Defense, we can guarantee the following:
Firm owner and head lawyer Matthew Leyba gives his personal attention to each case.
We will not rest until you have the best possible criminal defense.
Our defense doesn't stop until we reach a result that satisfies you.
Don't wait another moment. Get yourself the DUI criminal defense you deserve. Hire Matthew Leyba as your DUI defense attorney. Contact us for your free consultation.